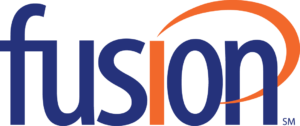 Networking Made Simple
OuFusion Connect offers fully managed and comprehensive networking solutions that give your network and IT teams peace of mind. SD-WAN Pro and SD-WAN Enterprise provide VPN, load balancing, failover, firewall, and more.

Tailored Solutions
We work with several SD-WAN technologies so you can tailor your network solution to your business needs. Bring your own broadband, use ours, or leverage a combination of both.

5 Guarantees
Enjoy the most comprehensive service guarantees in the industry when you purchase SD-WAN from Fusion Connect. 100% Uptime, Free Upgrades, Rate Locks, Installation Targets, and overall Customer Satisfaction.

Ease of Management
Managed SD-WAN means that from design, to implementation, to ongoing network management, our experts are working for you 24/7. Your network team can focus on other important business priorities.
What Managed SD-WAN Can Do For Your Business
Supports Productivity, Data Protection, and Control
SD-WAN features that increase network performance and reliability.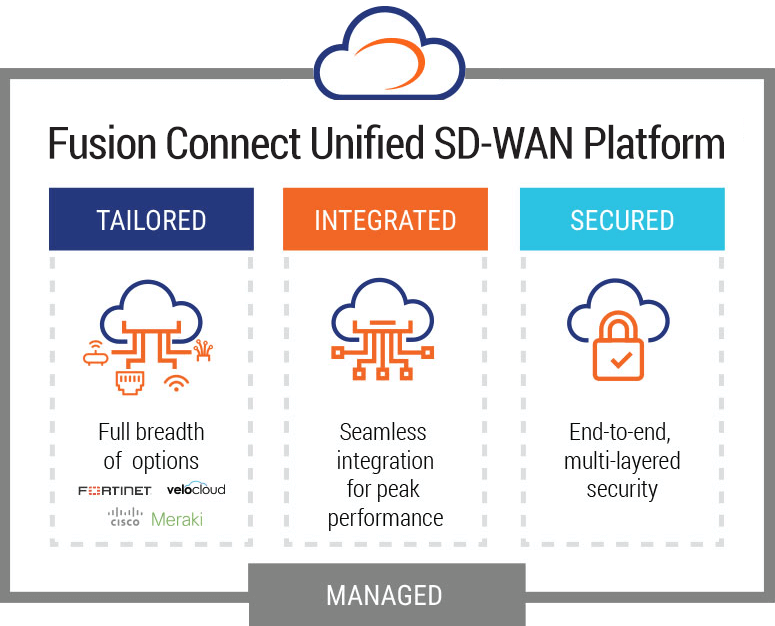 Cost Savings with SD-WAN Solutions
Multiply the bandwidth and divide the costs. SD-WAN adds up to a great deal.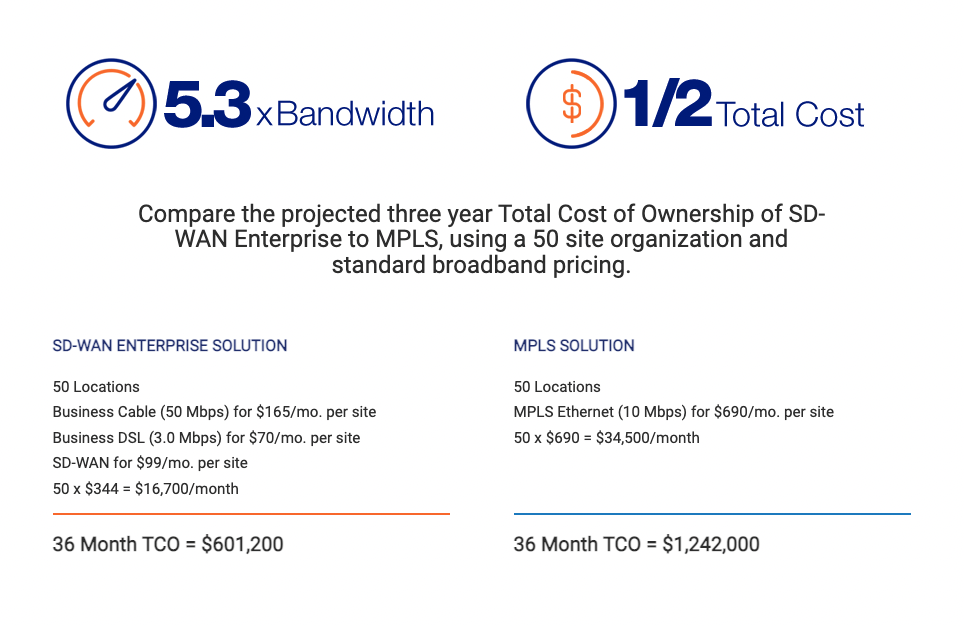 A Resilient & Secure Network Starts at Only $279/mo.
All bundles include free professional installation, and 24/7 U.S. based tech support.

Is SD-WAN the Right Solution for You?
Moving your internet services to an SD-WAN solution can be very confusing due to the extremely large number of companies that provide SD-WAN solutions today. Unfortunately, they are not all the same and different carriers are better suited to help different types of environments. When you work with us, we can help you pick the right SD-WAN solution for your unique needs.
Assessments
We can help you identify what features you need and your security compliance requirements to choose the correct carriers to bring in.
Design
We can recommend SD-WAN solutions based on current industry trends and best practices, so you can be sure that you are receiving a quality solution.
Implementation
In addition to securing the correct SD-WAN solution, we can often assist you with implementing new solutions.
Audit Services
We will audit your current internet services and platform solutions to determine if you are using the best and most cost-effective solution for your business.
Procurement
We are supplier agnostic and work with numerous providers. We can offer the best options from multiple suppliers.
Expense Management
We want to provide you with a great solution within your budget and will work to make sure you are investing your money well.
Working with an independent consultant allows us to analyze your needs and source the best solution provider(s) that meet requirements and exceed expectations. This is done agnostically, letting you focus on the project at hand without being tied down by endless supplier discussions.
Contact Us
…or give us a call!
Office Hours
Monday: 9:00AM – 5:00PM EST
Tuesday: 9:00AM – 5:00PM EST
Wednesday: 9:00AM – 5:00PM EST
Thursday: 9:00AM – 5:00PM EST
Friday: 9:00AM – 5:00PM EST
Saturday: Closed
Sunday: Closed