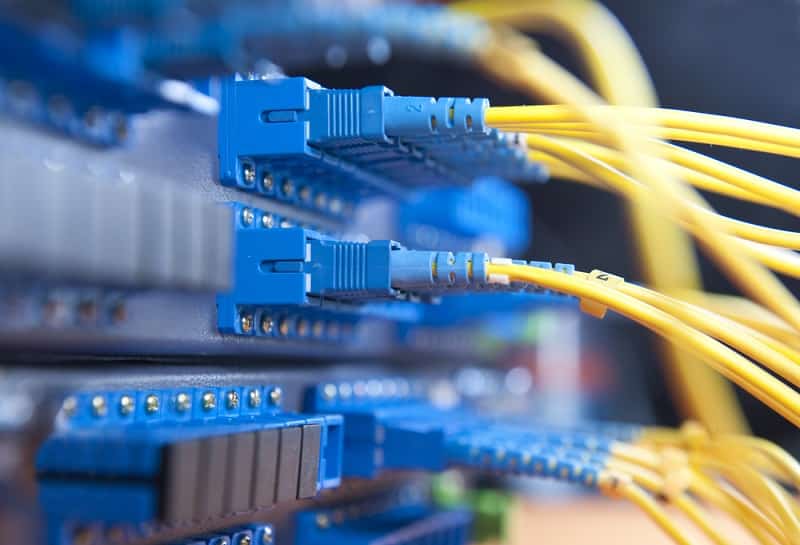 Today's organizations depend on high-performing Internet solutions to keep critical applications up and running and business operating. Without a dependable Internet connection, network resources are constrained, impacting both employees and customers.
Dedicated Internet Access (DIA) is a dedicated service that offers reliable nationwide connectivity with performance and support you can always count on. Delivering scalable Internet access, DIA service guarantees 99.99% service availability all the way to the equipment at your location. Connect wherever you are with a service available nationwide that accelerates the pace of your organization.
Why Work with Convergent?
Moving your internet services to a Dedicated Fiber connection can be very confusing due to the extremely large number of companies that provide DIA solutions today. Unfortunately, they are not all the same and different carriers are better suited to help different types of environments. When you work with us, we can help you pick the right DIA solution for your unique needs.
Assessments
We can help you identify what features you need and your security compliance requirements to choose the correct carriers to bring in.
Design
We can recommend DIA solutions based on current industry trends and best practices, so you can be sure that you are receiving a quality solution.
Implementation
In addition to securing the correct DIA solution, we can often assist you with implementing new solutions.
Audit Services
We will audit your current internet services and platform solutions to determine if you are using the best and most cost-effective solution for your business.
Procurement
We are supplier agnostic and work with numerous providers. We can offer the best options from multiple suppliers.
Expense Management
We want to provide you with a great solution within your budget and will work to make sure you are investing your money well.
Working with an independent consultant allows us to analyze your needs and source the best solution provider(s) that meet requirements and exceed expectations. This is done agnostically, letting you focus on the project at hand without being tied down by endless supplier discussions.
Frequently Asked Questions
What is fiber optic Ethernet?

Fiber optic Ethernet is a data service that provides connectivity between two or more locations using fiber optic cables comprised of thin glass or plastic strands. Fiber optic Ethernet transmits data via pulses of light, which can travel much faster than data sent as electrical signals over the copper wiring of traditional Ethernet cable.
What is fiber optic Ethernet's biggest benefit?

The single greatest advantage of fiber optic Ethernet is speed and distance. Signals traveling over fiber optic cables can achieve speeds that rival the speed of light, while data traveling over copper cables travels much more slowly. Consequently, fiber optic Ethernet helps to improve performance, especially when large amounts of data are being transmitted for videoconferencing, video streaming, uploading large files or performing other data-intensive tasks. Fiber optic Ethernet cables can send signals across much greater distance with little to no degradation, making it easier to connect disparate offices.
What is fiber optic Ethernet reliability?

Fiber optic Ethernet connections are typically more durable than copper cables. Fiber cables are less susceptible to fire and environmental hazards, and can withstand greater pressure than copper. Additionally, fiber optic Ethernet is impervious to electromagnetic interference, as fiber cables do not carry electrical signals.
What is fiber optic Ethernet's most significant drawback?

Fiber optic Ethernet is typically more expensive than traditional Ethernet cable. But a growing number of service providers with expanding fiber footprints are steadily driving down the cost of fiber.
Contact Us
…or give us a call!
Office Hours
Monday: 9:00AM – 5:00PM EST
Tuesday: 9:00AM – 5:00PM EST
Wednesday: 9:00AM – 5:00PM EST
Thursday: 9:00AM – 5:00PM EST
Friday: 9:00AM – 5:00PM EST
Saturday: Closed
Sunday: Closed